Worker Support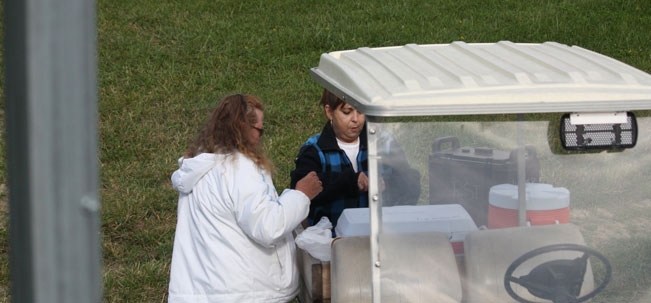 The worker support specialty is the life blood of RSI. We provide nourishment to the RSI workers that are working at various stations in and around the track.
Traveling the track property, mainly via golf carts, these support personnel bring various liquids around to help keep everyone hydrated. Ice cold water when it's hot outside and coffee or hot chocolate when it's chilly. They continue their service by distributing snacks or meals as they are available (varies by event).
Most worker support staff are trained in various specialties so they can help give relief to other workers should they need to take a short break.