Race Medical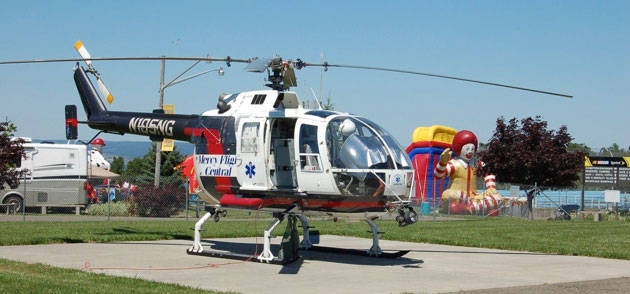 In order to be part of the Race Medical Specialty team, you must have a New York State EMT certificate of higher. Unfortunately, being a national certified EMT isn't acceptable as New York doesn't recognize it and therefore cannot be honored.
Our responsibility is to provide medical coverage on spectator race weekends. On these weekends, we provide coverage in the hot areas of the track to include pit lane, garage and paddock areas. We have two medical golf carts with stretchers provided by the track to accomplish our mission. This also includes providing "rehab" for our firefighters, paddock workers and others while on break, end of shift or whenever the need arises to get them out. While working in the hot areas of the track, you are required to wear nomex fire suits and other safety equipment such as radios, headsets and helmets.
RSI has its own campground where you can set up a tent or bring your camper without cost to you. You earn this in exchange for your participation. On some weekends during the season on Saturday evenings after working, there are refreshments to include beverages and snacks. We also have an end of year party, which is a nice ending to the year.
As a member of the medical team, you are expected to stay in contact with your specialty chief or assistant to let them know what weekends you will be working. It is imperative that you work as many events as you can. We understand that plans and work schedules change constantly and we can work with you on those. It is the responsibility all of RSI Specialty Chiefs to ensure they have adequate coverage for any given weekend. But in order for us to be able to accomplish our mission, we need to know from you well in advance of an event so we can plan.
On weekends that Race Medical doesn't have to provide coverage, you are welcome and encouraged to come and ride with Fire/Rescue on the track as an EMT. This not only helps with manning the trucks, but will also give you another view and experience from being on the actual race surface. Or you can choose any of those weekends to come cross train with Flagging & Communications, Paddocks, Grid, Track Restoration or Worker Support.
When the day is complete and the last checkered flag drops, it's time to return to the campground for fun and relaxation with friends and family cooking up great meals and having a few drinks around a relaxing campfire. Our days are often long, hot and tiring, but very satisfying knowing you are a member of one of the greatest, if not the best safety team in the business. This isn't just our opinion, but also of officials from IRL, NASCAR, GRAND-AM and SCCA to name as few.
Again, I would like to thank each of you who have taken the time to visit the Race Medical Specialty page. Should you have any questions, feel free to contact me. If you would like to come see what we are all about, please let myself or any of the officers know and arrangements can be made to have you come down as a guest check us out. Dave Jones, Chief, Race Medical (jcfi34@yahoo.com)