ANNOUNCEMENTS
Upcoming RSI Events
Updated 9
/18/2023
What's coming up next at The Glen? Mark on your calendars:


Event
Date
Event Sign Up Status
Vintage Racer Group *
9/22 - 9/24
BMW Genesee Valley Chapter
9/30 RSI Membership Meeting
9/30 - 10/01
NASA Northeast *
10/06 - 10/08
View Event Page
Sign Ups Open 9/25
MassTuning TrackFest
10/14 - 10/15
View Event Page
Sign Ups Open 10/02
MassTuning TrackFest
10/21 - 10/22
View Event Page
Sign Ups Open 10/09
TBA
10/28 - 10/29
View Event Page
Sign Ups Open 10/16
* Competitive Event - Need two flaggers per station.
** Spectator Event
2023 RSI Membership Meetings
7/17/2023




These are the dates for our RSI Membership Meetings for the 2023 season. These meetings are usually held at the pavilion in the RSI Campground approximately 1 hour after the last checkered flag of the day.



| | | |
| --- | --- | --- |
| Meeting Date: | Event: | Comments: |
| August 12th | PCA Northeast Region | |
| September 30th | BMW Genesee Valley Chapter | Nominations |
| October 21st | Mass Tuning | |
| November 4th | Annual Meeting | Elections |
| | | |
Open Campers Weekend
3/20/2023




This weekend is your first chance to open up your campers for the 2023 season. Campground will open Friday night, and will be open until Noon on Sunday, March 26th. Per the RSI President, Mark Turner, there is still snow on the ground in the campground so the ground should still be wet and soggy. If you do come to open up your camper, please park on the road to avoid getting stuck. Unfortunately, this weekend may not be the best weekend to bring any new campers into the campground. If you plan to do so, do so at your own risk.




Following weekend is MSS weekend. It might be better to wait until that weekend during the downtime or the following weekend, which is the official WGI Opening Weekend on April 15th and 16th. At this time RSI does not have any roles in working this event so it could be a great chance to open your camper hopefully with warmer weather. Our first on track event which is NASA Northeast on April 21st-23rd.






Motorsport Safety Seminar 33
Updated 3/14/2023




We will be holding our MSS training on April 1st and 2nd. We will continue to include some new things that should make your experience not only entertaining but hopefully everyone will get more information out of it. We are excited to bring back the "F&C Grand Prix" that everyone who attended last year can agree that was the most fun they had in years. You don't want to miss it this year! Below is a detailed schedule of events for our weekend.




Saturday, April 1st



7:00am-8:00am Registration

8:00am-8:15am Opening Remarks
8:15am-8:30am Golf Cart Training

8:30am-11:00am Classroom RSI F&C Training for ALL Specialties

11:00am-12:45pm Lunch
12:45pm Flag Meeting, Location North Paddock near the "Red Roof Inn" (Restrooms)

1:00pm-4:30pm "On Track" Scenarios (F&C Grand Prix)




Sunday, April 2nd



7:00am-8:00am Registration

8:00am-8:15am Opening Remarks

8:15am-12:00pm On Track Tour

12:00pm-1:00pm Lunch

1:30pm-4:30pm Extra Time




Registration for this event is currently open up on MotorsportReg. For more information regarding this event, please visit the event page on MotorsportReg by

CLICKING HERE

.
Elections Results
11/01/2022




By a vote of 38-30, Mark Turner was voted to be the President of RSI for the 2023 season! We thank the outgoing President, Maury Starr for his services for the past 3 seasons.
Randy Berry 1957-2022
7/09/2022




We are saddened to learn that this evening Randy Berry has passed away from his battle of cancer.  Randy has been part of the Race Services, Inc. family since the beginning of the organization 20+ years ago.  Randy started in F&C then joined Start/Finish and bounced around where needed.  Randy was an assistant flag chief, and for the last several years served as a member of the Board.  Randy was a friend, and a mentor to many.  He will be missed by all who have worked with him.




Randy Berry funeral information:




The family will be receiving friends and family on Wednesday, July 13th from 5pm-8pm with a small service to follow immediately afterwards.  The address is: Cedar Heights Brethren in Christ Church.  37 Cedar Heights, Mill Hall, PA 17751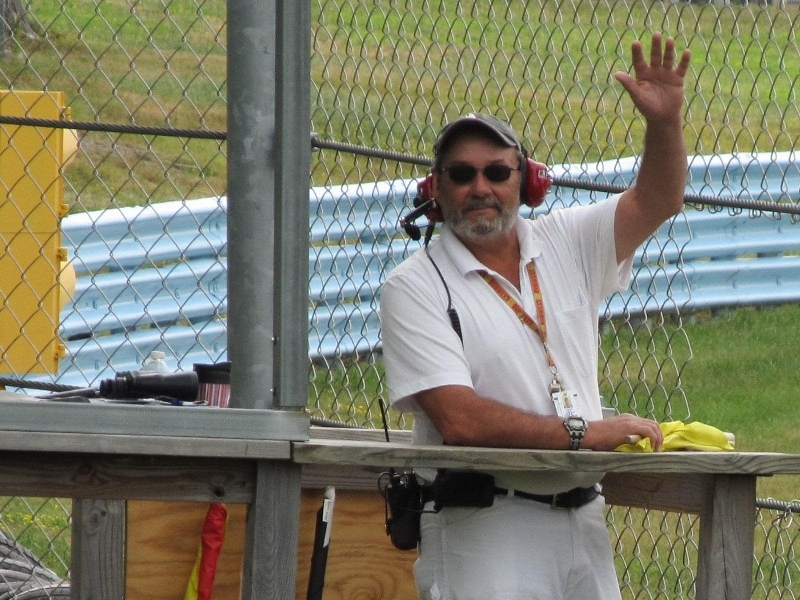 Snail and E-Mail
Are you getting emails and/or snail mail from RSI? If not, please reach out to David Kozlowski at (716) 785-5343 or davidkozlowski1@gmail.com
RSI Apparel
Don Logan is selling RSI apparel, and has now added white windbreakers to his menu. You can find samples and order information in the Members Only section. The file is titled Don_Logan_Apparel.pdf